About Us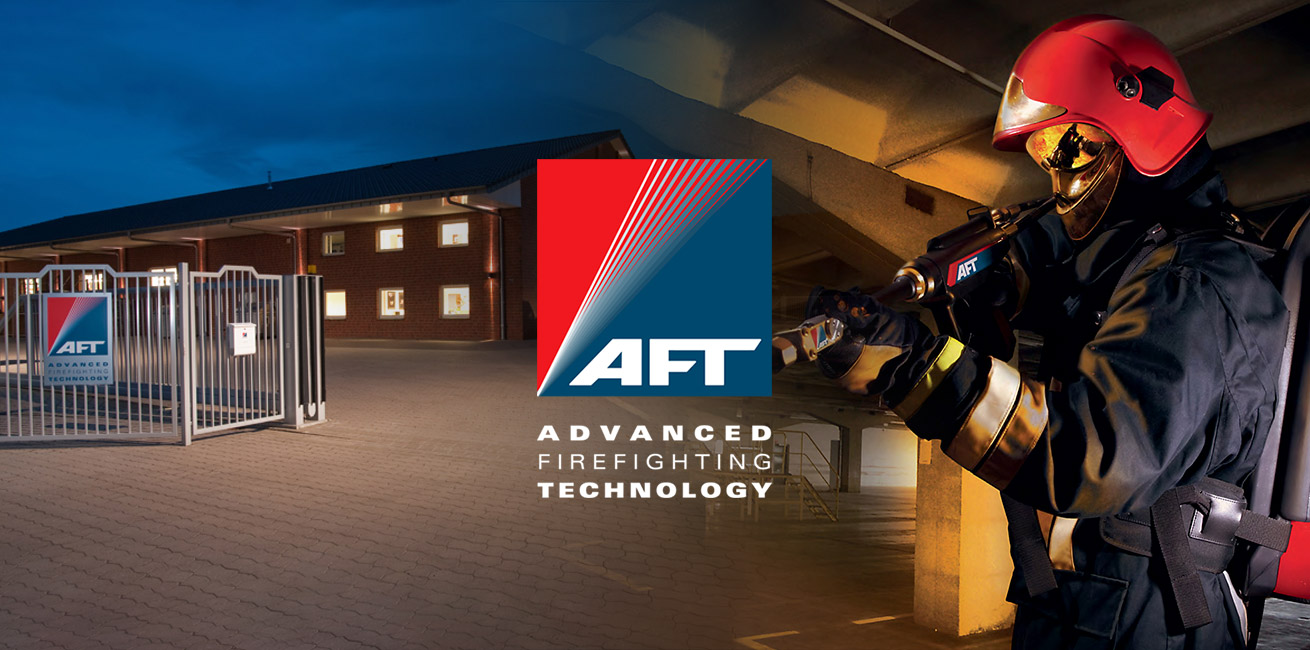 Advanced Firefighting Technology GmbH has succeeded in combining the two most natural resources for its distinguishing products: Water and Air. This revolutionary water mist technology outperforms conventional firefighting devices in its efficiency and environmental safety.
Today, AFT has grown into a world-leading company in the development and application of innovative Low-Pressure Water Mist & CAFS firefighting technology. AFT offers a variety of world-class firefighting systems ranging from backpack systems to Skid systems that are used by firefighters worldwide and met with great interest and international endorsement. AFT has its manufacturing and R&D facility in Germany and Regional Offices in Malaysia, Turkey, India, and the UAE.
---
Research & Development
With over 20 years of experience, Advanced Firefighting Technology succeeded in further developing a special nozzle and a mixing chamber that creates a narrow distribution of ultra-fine water mist. The droplets create an enlarged surface area (almost 40 times larger) as compared to a conventional water tender.
This results in rapid cooling due to extensive heat absorption and the resultant steam generated expands 1640 times in volume thus inserting the atmosphere around the fire. Every technology is tested for conformity to various international standards and performance parameters. AFT's products are protected by various numbers of patents.
Using the atomization technology, the water mist is developed by using the kinetic energy of compressed air to mix with the liquid in specially designed multiple nozzle systems. Atomization breaks up the water into small droplets in the range of 100-150 µm which results in 40 times more cooling as compared to conventional water spray of diameter 5000 µm with a velocity of droplet expulsion at the speed of sound.
AFT has been recognized internationally for its pioneering inventions and innovations and was awarded Gold medals at Eureka & Invention Fairs in Brussels and Geneva and the Merlion Award in Singapore. The AFT team of engineers specializes in adapting our technology to create customized firefighting products to cater to all customer needs.